Accu-Precision has a passion for providing mechanically intensive manufacturing services, especially those which require special attention.
We like to focus on unique projects and are willing to customize our operations to meet the needs of our select customers. If the project requires investing in special equipment, training, or even facilities, we are a company that will make it happen.
Our current mix of milling machines, lathes, grinders, punches, presses, and our relationships with finishing subcontractors positions us to immediately manufacture parts to meet almost any need.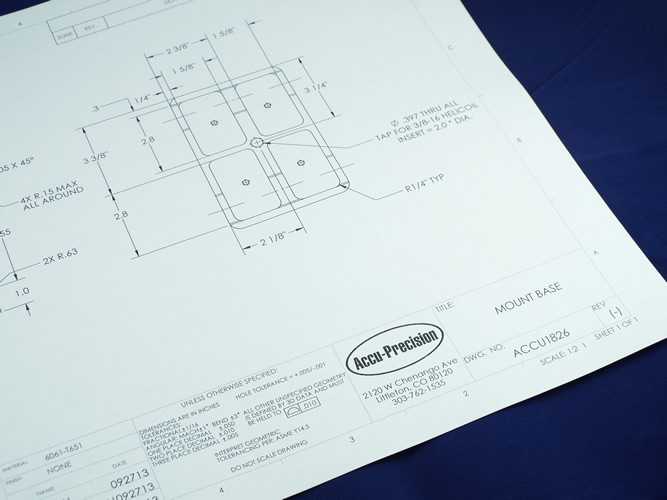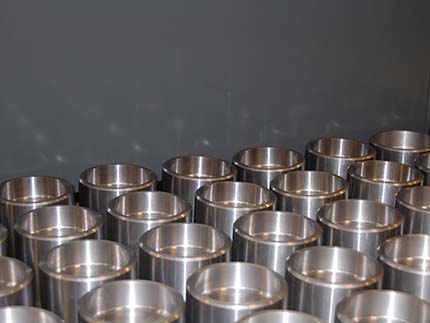 Customer focus
We provide one point of contact. Each project is assigned to a person who understands your industry and is empowered to make things happen.  This can range from addressing a few unique features on a part to investments in specialized facilities and equipment.  We strive to perform just as if we were your own in-house operation.
A highly motivated and capable workforce
To be competitive, we have structured our larger shop as a collection of smaller operating cells. These smaller cells are assigned customers or projects and take ownership of these assignments from start to finish. Rather than moving parts around to different departments, a single cell lead has complete accountability and the resources to be successful. Starting with fixture design and programming, all the way through in-process inspection, the cell will be responsible for results. At the same time, our cells have the advantage of access to shared resources, such as unique tools and equipment that a smaller shop could not afford.
Small batch sizes
Manufacturing quantities range from 1 part to over 1000.
Our average lot size ranges from 8 – 12 pieces.
Utilization of multiple shifts
We make shifts work for small batch sizes.  Although shift work is commonplace in large production operations, the ability to utilize day, night and weekend shifts to produce small batches provides incredible speed and efficiency advantages for customers.
Supplier management
The diversity of parts and assemblies we complete require that we utilize the expertise of specialists. We strive to develop relationships with suppliers that are similar to those we have with our own customers.  By working together as respected partners and providing significant volumes over time, we are able to foster a level of support and service that is unique to us.
We have gained advantages such as:
Suppliers stocking raw materials and parts exclusively for us
Reducing lead times, and in many cases provide same day service
Implementing quality programs at our request to reduce errors
Working together with suppliers to provide customized services that may not be justified on the basis of a single order alone